Roommates Matching Services
Find Rooms for Rent in Boston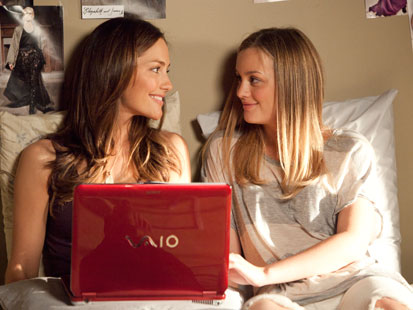 Are you struggling to find Boston shared housing you actually want to live in, with compatible roommates? Do you spend hours searching through listings that don't have all the information you need, or are outdated, or misleading? What if there was a way to make listings of rooms for rent in Boston that fit your needs come directly to you? With the Roommate Matching Database from NextGen Realty, there is!
When you fill out the form below, we create your Roommate Profile. Then, after scanning your priorities and needs, from budget to roommate lifestyle habits, we send you rooms for rent in Boston that fit your profile.
As more listings enter our database, we keep sending you matches. We don't stop until we've found you your perfect shared apartment! If you need a private, short-term sublet in Cambridge, that's what we'll show you. Tell us you want a pet-friendly apartment in Back Bay with a year-long lease, and we'll send them your way. It's that easy! When it comes time to fill out move-in paperwork, we've still got your back. The licensed real estate agents found in the NextGen Realty professional network are happy to help. There is no faster or more simple way to find rooms for rent in Boston. Fill out the form below to start apartment-hunting the smart way!
List Rooms for Rent and Sublets in Boston
Do you want to rent out the spare room in your Boston apartment, or find a subletter for when you're out of town? Although finding a great roommate or subletter can save you thousands of dollars, it can also take a lot of effort and time you don't have. You have to post listings to Craigslist, Hot Pads, Zillow, and similar sites, get the word out on social media, and then conduct countless interviews that might turn up no success. That is, unless you list rooms for rent and sublets in Boston with NextGen Realty.
NextGen Realty is part of the Boston Pads real estate technology platform and professional network. We are experienced real estate professionals who have spent over a decade developing innovative technology to make it easier to find and rent Boston apartments. Our latest tool is our Roommate Matching Database, which brings your listing of that spare room in your apartment, or your apartment to sublet, directly to compatible apartment hunters. Tell us about your listing below, and we'll match you continuously with people whose Roommate Profiles say they want the same lease length, rent price, neighborhood, and lifestyle attributes (like pets and parking) that your spare room or sublet offers. As more potential roommates and subletters enter our database, we'll keep sending out your listing, until we've found the person to fill that room. Then, we can even refer you to a licensed real estate agent to help prepare your paperwork.
It's the easiest way to save tons of money and find a roommate or subletter who will love your place. Why wait? Click Here to List an Room for Rent
Roommate Search Form